SOLUTIONS BUILT AROUND YOUR BUSINESS
If you're an independent or emerging retailer with an appetite to grow your business, then BakeHaven™ belongs on your shelves and in the pantries of your customers! As a manufacturer's packer label, BakeHaven allows us to partner with you to help support your growth today – and your own private label in the future. This brand has been tested up against the leading national flour brands and is powered by Ardent Mills to bring you our broad portfolio of baking flours and coast-to-coast supply assurance at a local scale.
BakeHaven is right for your business when you're looking for:
Low minimum order quantities
An opportunity to test out trending alternative flours
Brand ownership without having an existing private label of your own
Minimum order quantity of only 3 pallets to meet your local needs
Broad portfolio of ingredients to build a premier shelf set in the baking aisle
Consumer-tested brand name and design to help you compete against national brands
Recommended lower MSRP than national brands to help you drive repeat purchase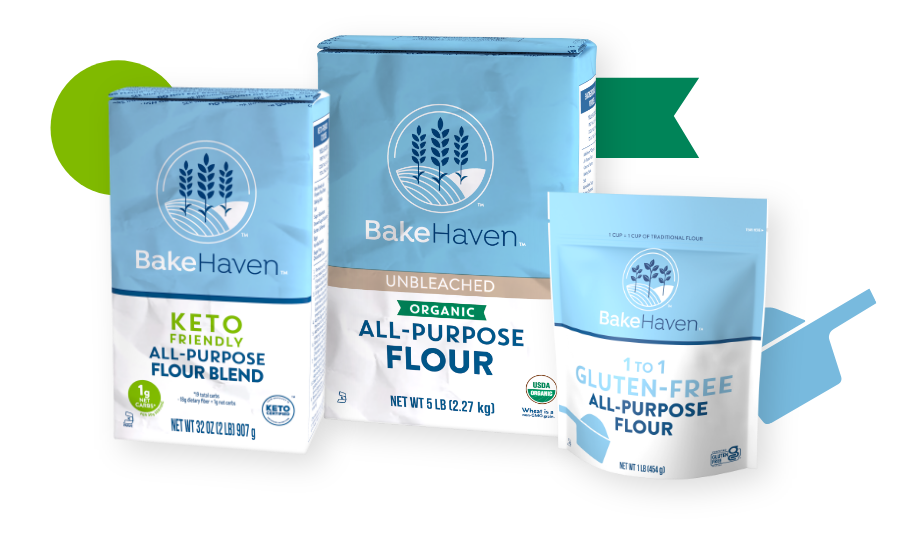 YOUR BAKEHAVEN FLOUR COLLECTION
From traditional wheat flours to trending keto-friendly and gluten-free flour blends, you can create the perfect assortment that meets your customers' baking needs.
Wheat Flours
All-Purpose Flour, Bleached
All-Purpose Flour, Unbleached
All-Purpose Flour, Organic
All-Purpose Flour Blend, Keto Friendly
Bread Flour
Self-Rising Flour
Whole Wheat Flour
Gluten-free Specialty Flours
Almond Flour
Coconut Flour
1-to-1 Gluten-Free All-Purpose Flour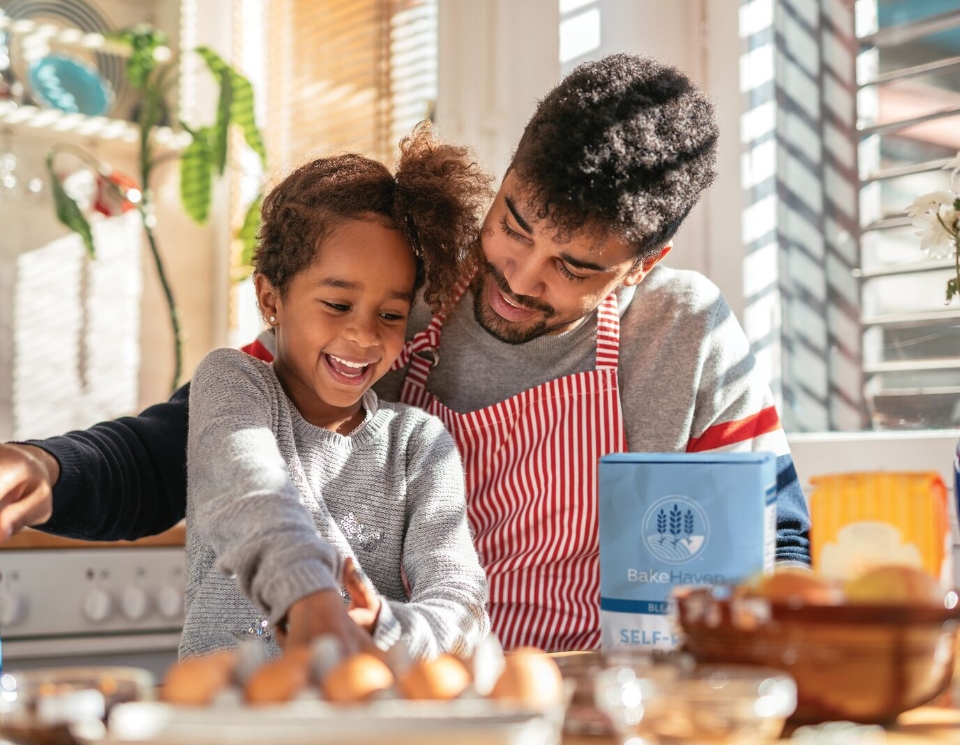 INSPIRATION BEHIND THE BRAND
We believe that every kitchen should be a place of nourishment, where new recipes and old family favorites can come to life. BakeHaven has the quality grains and flours consumers need to make the foods they love.
Help your customers create new traditions with BakeHaven.
BAKEHAVEN IS BACKED BY ARDENT MILLS TO POWER YOUR POTENTIAL

Ardent Mills is committed to transforming how the world is nourished. As the premier flour-milling and ingredient company, we cultivate the future of plant-based solutions to help our customers and communities thrive.
What it means to be powered by Ardent Mills:
Category expertise and trend forecasting
Robust supply network and distributor partnerships
Product quality, safety and consistency
INTERESTED IN SELLING BAKEHAVEN AT YOUR GROCERY OR RETAIL STORE?
Complete the form below to connect with an Ardent Mills retail specialist and learn more about BakeHaven.
CONTACT SALES